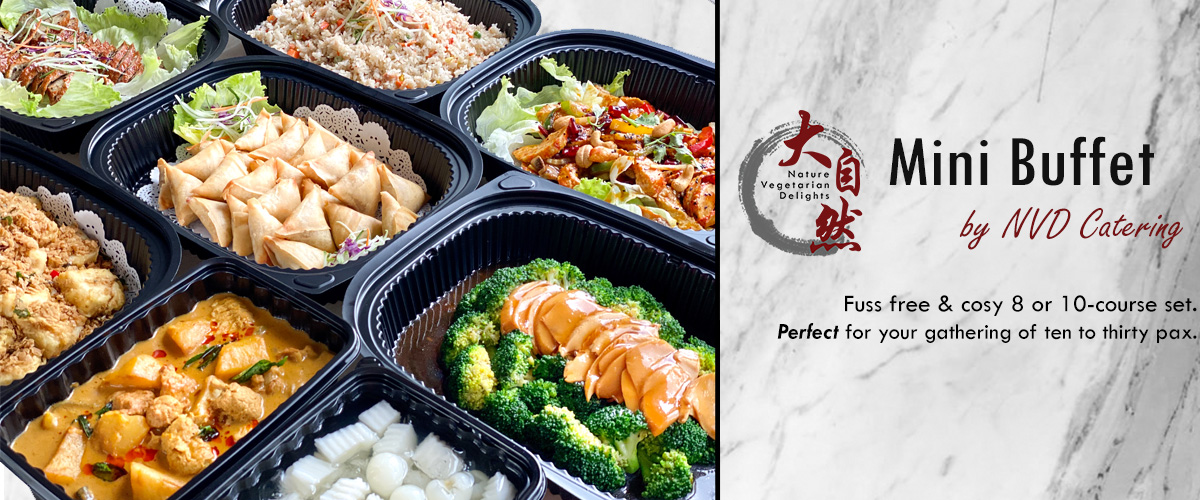 NVD Mini Buffet (10 to 30 pax)
Hosting a small house party or a cosy get together? Sit back, relax and we'll do all the cooking for you!
All our Mini Buffet sets come with disposable containers and are packed in insulated thermal bags to keep the food warm – enjoy the fuss-free convenience and good food at any location.
Weekends / Peak Period: Do note that delivery slots are on first-come-first-serve basis. Please fill in the online form and our staff will contact you within 2 working days to confirm your order and send you an invoice for payment.